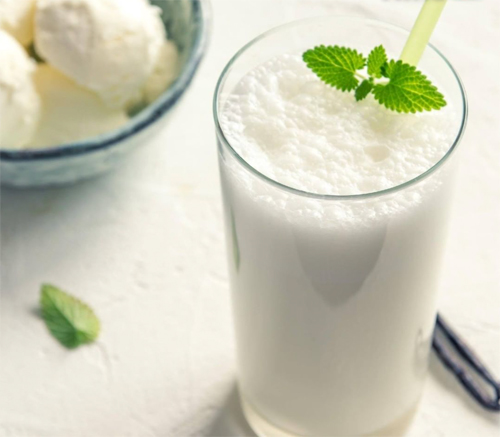 2 Pax | 20 Minutes

INGREDIENTS
⁣100g shredded coconut (optional)
1 vanilla bean or 1 tsp of vanilla extract
200ml Ayam Brand coconut milk
200ml full cream milk
2 scoops vanilla ice cream
PREPARATION
Place coconut in a large skillet over medium heat-low and kept a watchful eye over it, stirring from time to time. Once coconut is golden, remove from heat and let it cool.
Put coconut milk, milk, ice cream, and the cooled coconut into a blender.
Split a vanilla bean into half, scrape the seeds off and throw it into the blender as well. Blend until smooth.
Pour milkshake into two glasses and top it with optional whipped cream, ice cream, or some more toasted coconut.