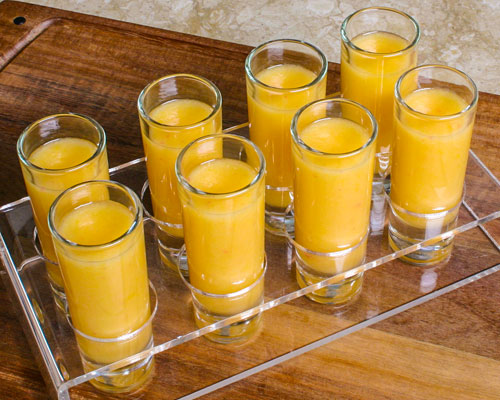 Serves 8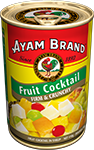 INGREDIENTS
2 sticks of cinnamon
1 litre water
50g sugar
2 cans Ayam Brand™ Fruit Cocktail 410g
preparation
Preparation can be done the day before.
Drain the mixed fruits and pour the syrup of into a sauce pan. Place all the fruits in a mixing bowl and keep it in the freezer.
Add the sugar and the water onto the syrup and place the cinnamon sticks into it.
Now bring everything to a boil and leave out of the heat to infuse 5 minutes. Once it is done, chill the syrup for at least 2 hours.

MIXING
In a blender, place the frozen fruits and pour the light cinnamon syrup onto it. Blend until smooth and get such a beautiful, tasty and easy fruit punch.

PRESENTATION
It is already cold because the fruits were frozen
If you wish to keep it cold, use some of the frozen fruits as ice cubes.