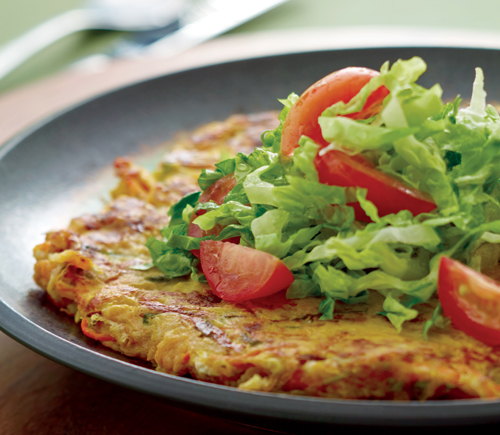 Makes 4 servings

INGREDIENTS
185 g chilli tuna Ayam Brand™
400 g peeled sweet potato, steamed or baked
100 g cabbage, sliced thinly
100 g brown onion
100 g carrots, grated or julienne
2 stalks spring onion, julienne
3 eggs
1 tablespoon cornflour
PREPARATION
Mash the tuna, sweet potato, cabbage, onion, carrots and spring onion.
In a separate shallow bowl, beat eggs and cornflour.
Shape tuna mixture into four pieces flat round cakes about 2cm in thickness.
Lightly oil a non-stick frying pan on medium heat.
Dip the cakes into egg mix and pan-fry until golden brown and crispy.
Serve with chilli dip.